2023 Ependymoma Awareness Day Outreach Report
— Categories: Posted on June 9, 2023
​​In a groundswell of international support, patients, care partners, medical professionals, and advocates participated in a variety of events marking May 10, 2023, as Ependymoma Awareness Day.
Collectively, these events helped to create a greater awareness of ependymoma and garnered momentum from around the world. Below are a few of the 2023 Ependymoma Awareness Day activities that were held around the world this year!
Golf Outing Hosted in Honor of Ependymoma Survivor
The Grey Matter Charity Classic is a new event based in Colorado, created to raise support for the CERN program at the National Brain Tumor Society (NBTS). The inaugural tournament was launched by Mike Patterson in honor of his wife's diagnosis and survivorship of ependymoma. Patterson plans to develop momentum for the tournament in the future due to the outpour of enthusiasm from the community. Patterson noted, "Because of all the help and amazing work done by CERN and NBTS in helping us find the right doctors, understand our options, and just give general support, I'm working to give back in a fun way". Proceeds fromo the event go to support the mission of the National Brain Tumor Society.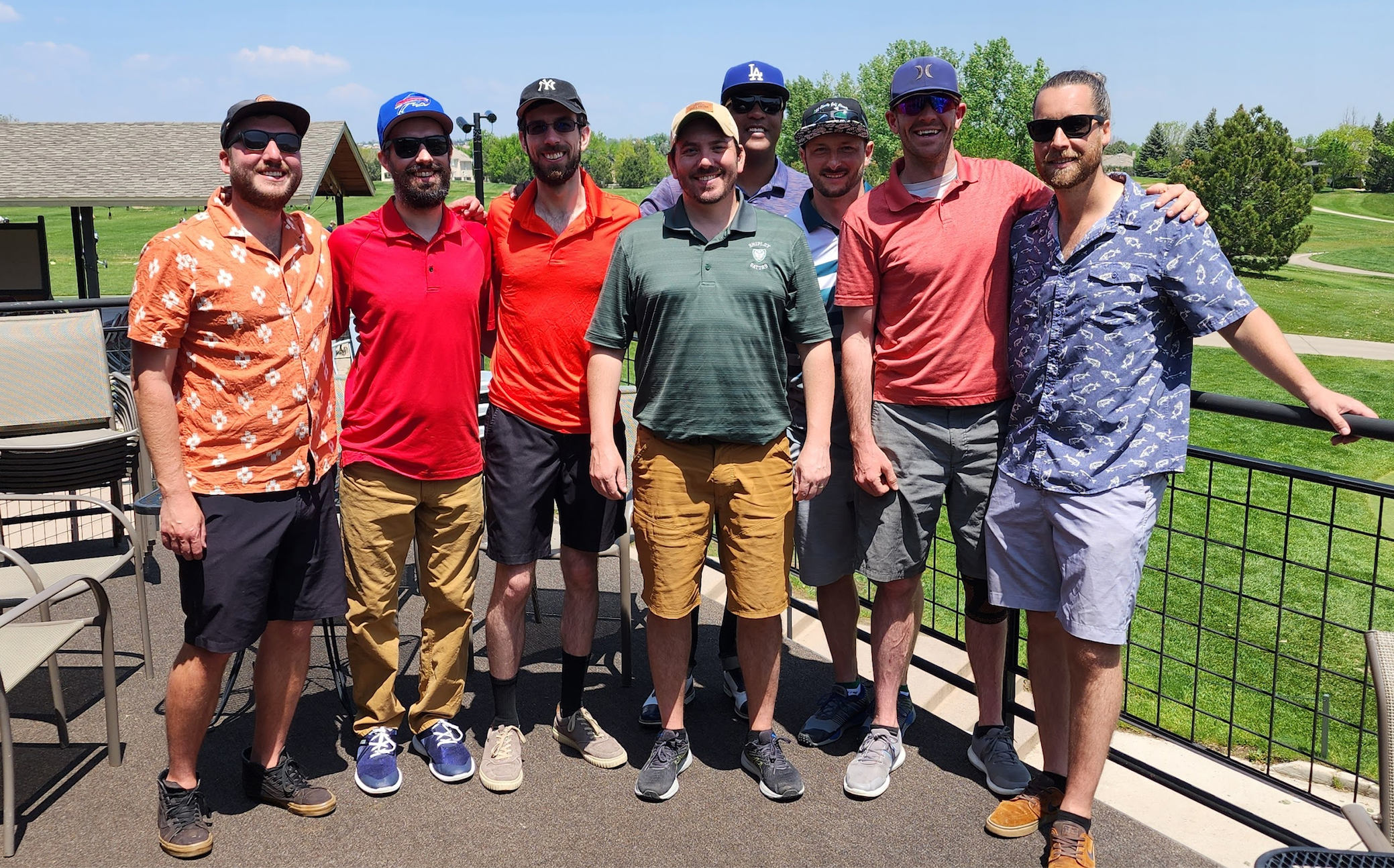 Florida Family Honors Daughter with Butterfly Release
The Siska family has been raising awareness and support for their daughter, ependymoma survivor Lacey, since she was first diagnosed in 2020. Lacey's brother made a touching video that captured her diagnosis, treatment, and survivorship of a brain tumor. The family created the Lacey Love Foundation that hosts an annual butterfly release to recognize Ependymoma Awareness Day. The foundation was initially created to raise awareness for the disease, inform others to understand the need for research and funding for brain cancer, and to provide support to local families going through a pediatric cancer diagnosis. Kim Siska shares, "We see you and we love you. We are so proud of you and the way you've handled everything on this journey. Every up, down, and sideways. We are proud of you! We will forever celebrate each day with you, my love, and we will always be right by your side." For the past two years, family and friends have gotten together, inspired by the CERN Foundation, to let the butterflies fly high in honor of Lacey. Siska shares, "I'm so grateful for any idea to celebrate the life of my daughter and also remember those we have lost and keeping in mind those still fighting!"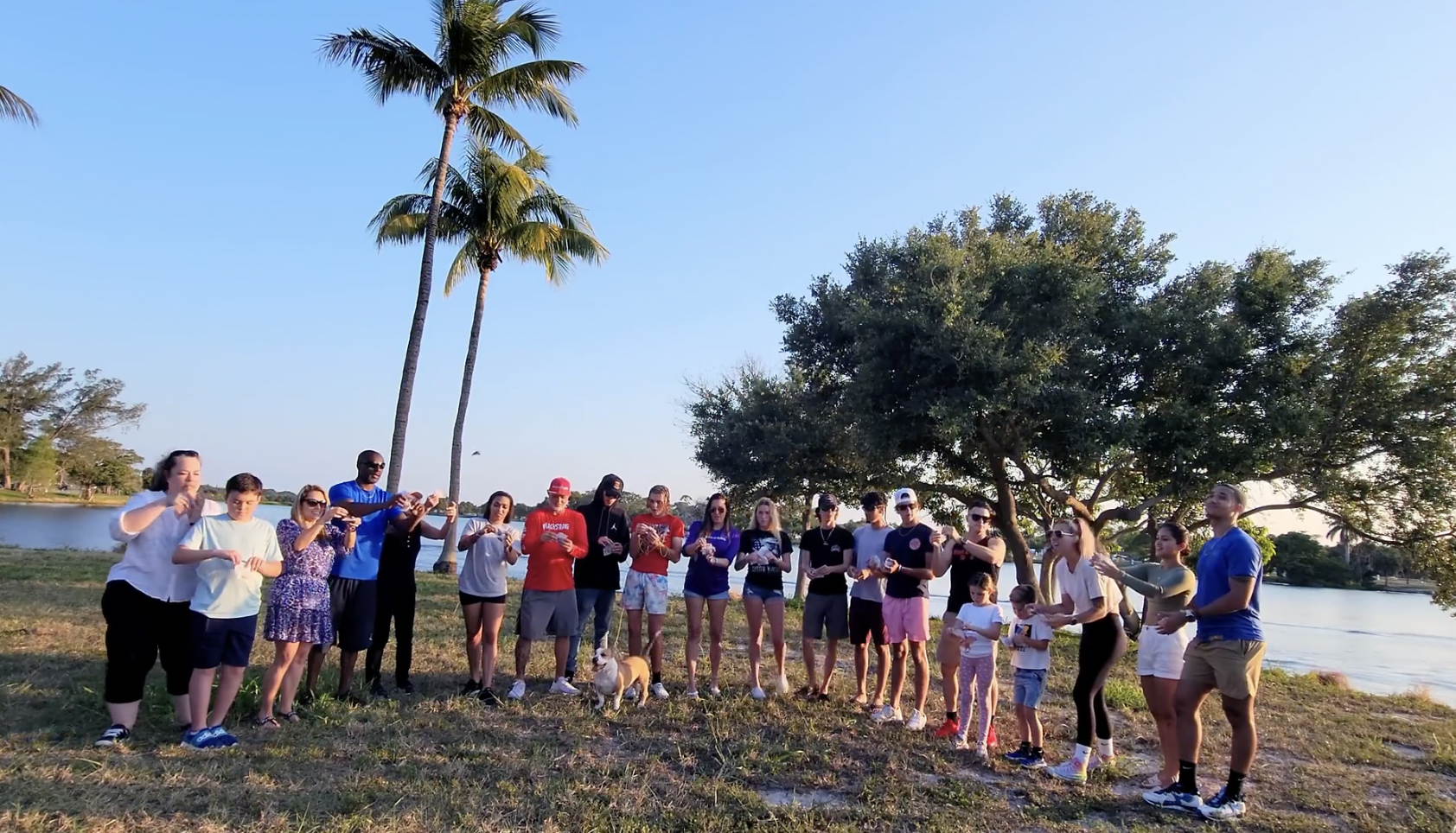 Kansas City Proclamation Recognizes Ependymoma Awareness Day
Kansas Governor Laura Kelly signed a proclamation making May 10 Ependymoma Awareness Day in the state. Kansas resident Chris Childress has been instrumental in ensuring Ependymoma Awareness Day is recognized in the state. Childress does this in honor of his daughter and all other Kansas families impacted by the rare disease.
Childress comments, "I think awareness leads to fundraising (private or government), fundraising leads to research and research leads to better treatments options, outcomes and eventually a cure. I want the public to understand the need for more funding for brain cancer research, and specifically ependymoma. If a proclamation can encourage others to give individually or support government funding of brain cancer research then we are closer."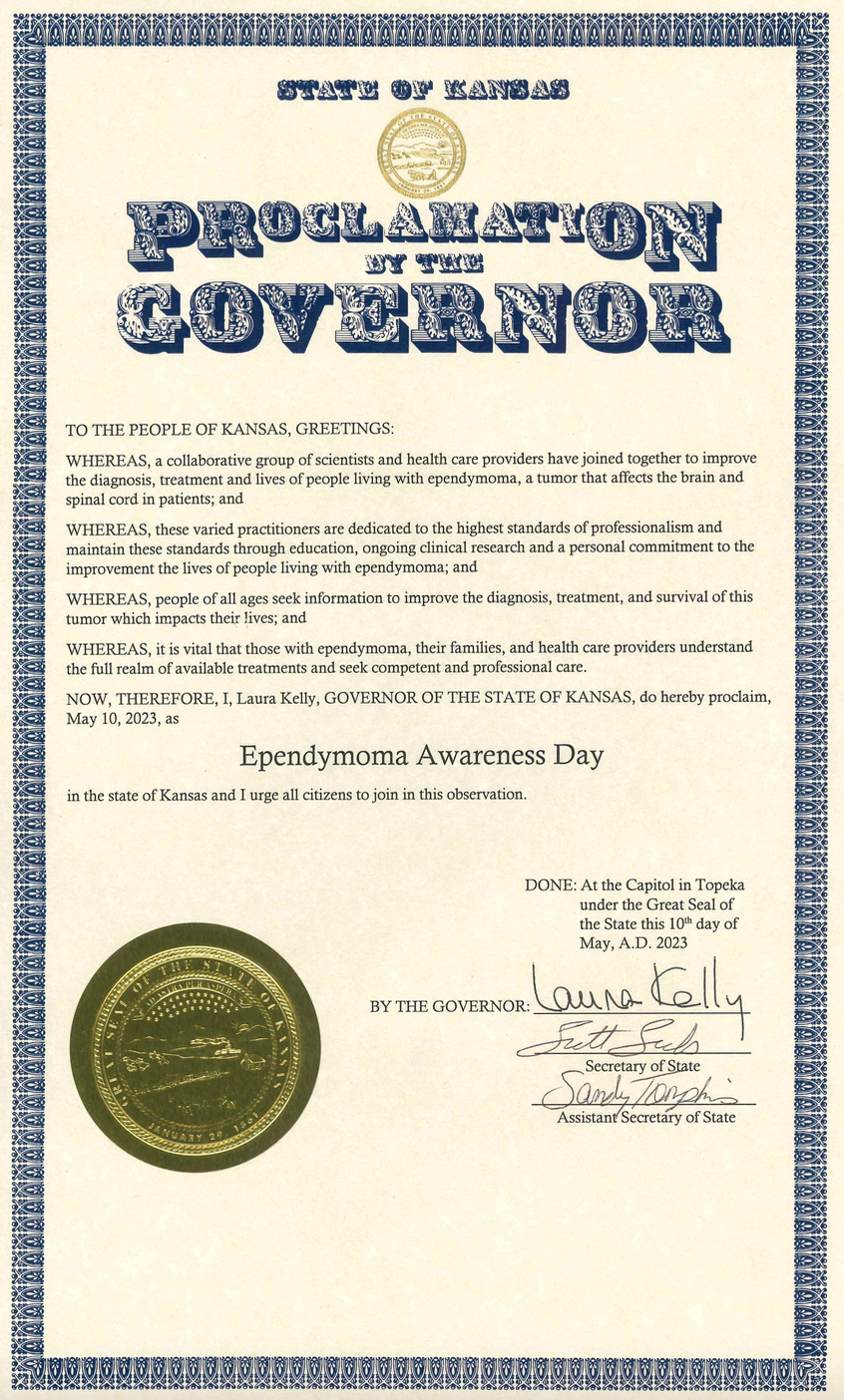 Local Virginia Gymnastics Team Raises Support and Awareness for Ependymoma
An ependymoma diagnosis impacts the whole community, as Tiffany and her family know all too well. Inspired to take action, Tiffany's daughter Mattie worked with her gymnastics team to create a FUNdraiser for the cause. The event included gymnastics, dancing, arts and crafts, games and more! There were over 35 participants who came together to show their support. Crafts included coloring CERN Butterfly cards and butterfly printout pages. The Musser family plans to mail the artwork to the Neuro Oncology Department where Tiffany seeks care for staff and patients who visit the clinic.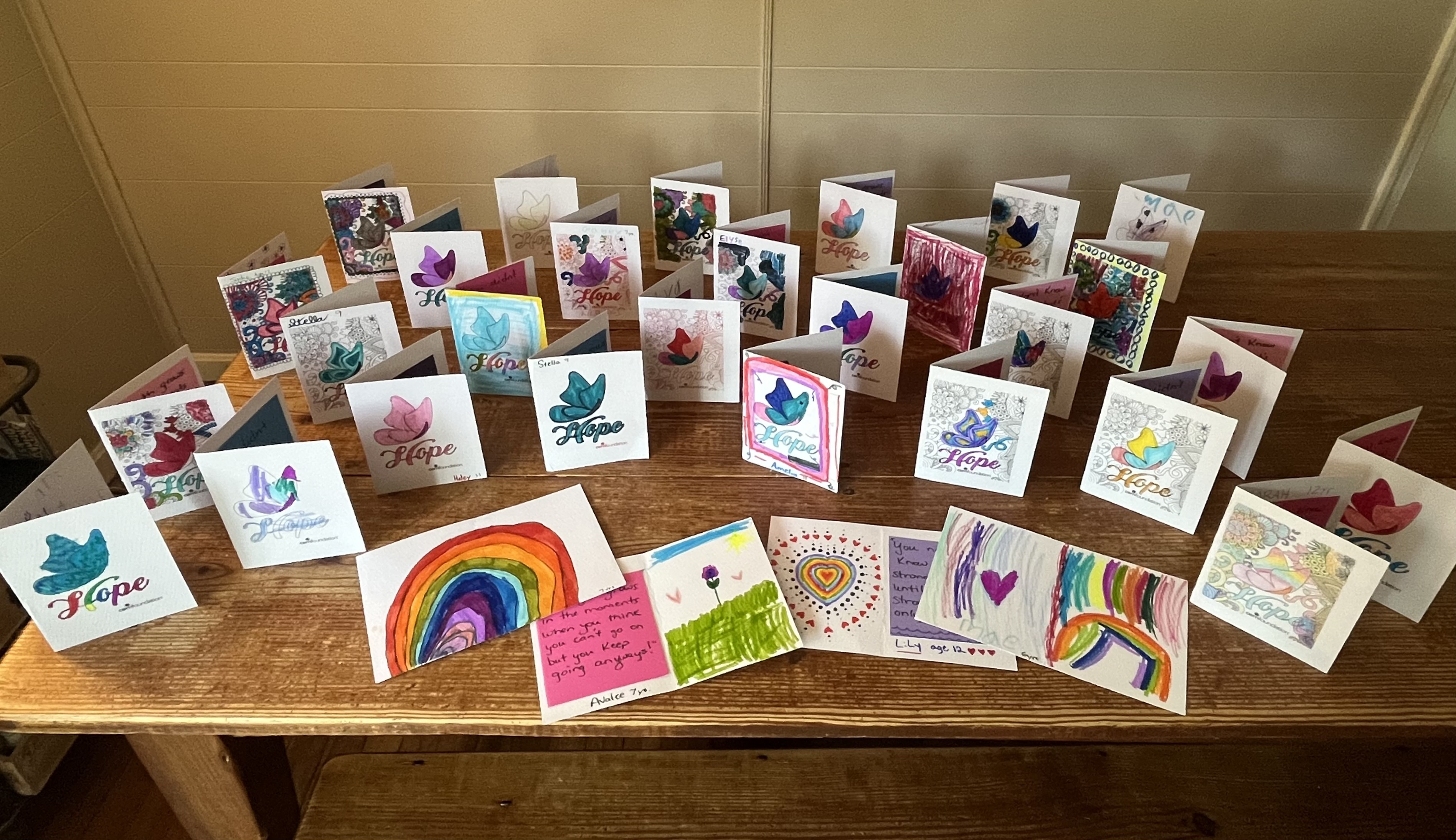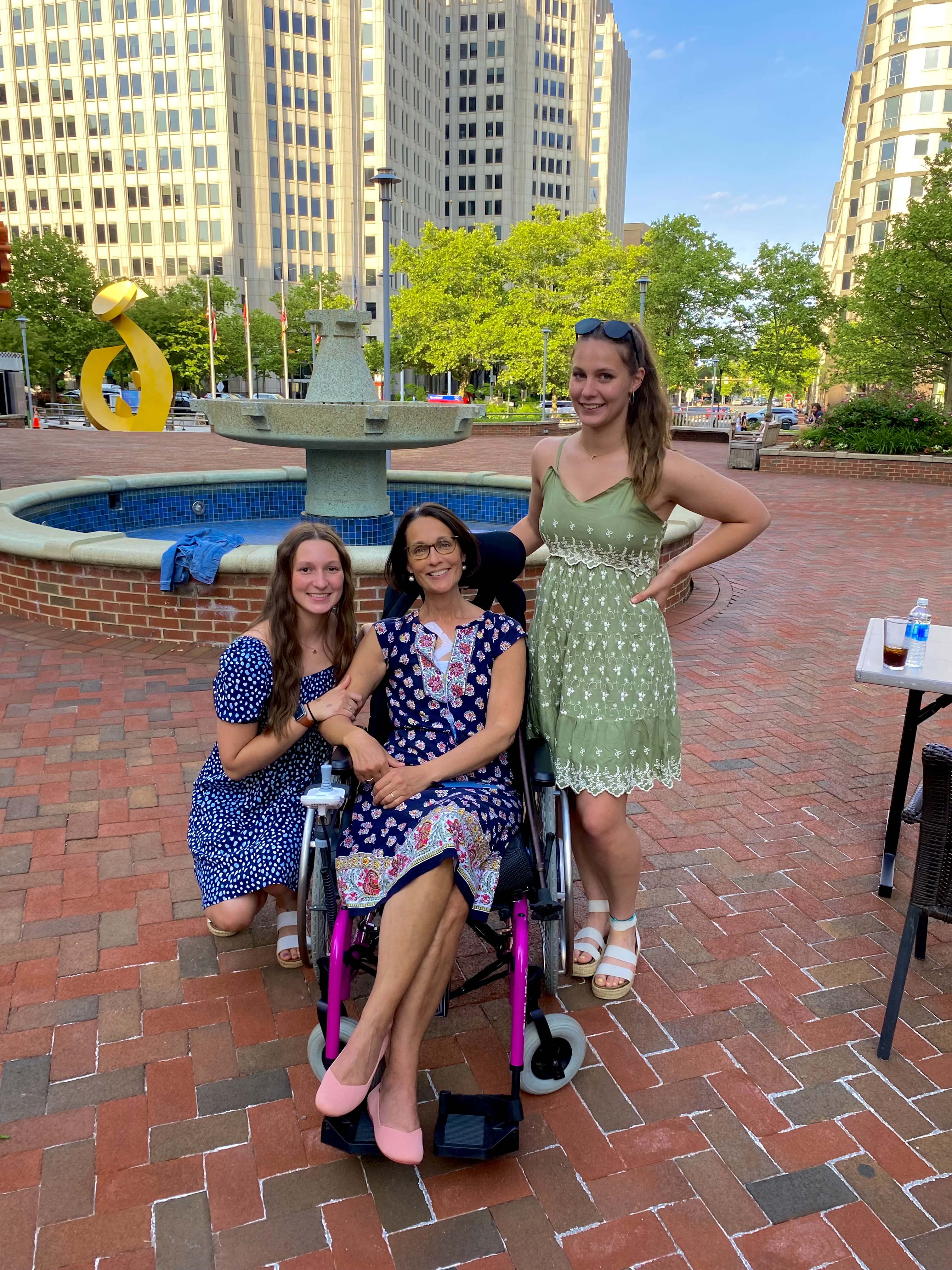 Public Butterfly Release Hosted at Local Park in Burnet, Texas
A butterfly release was hosted on May 10, 2023 at a local park in Burnet, Texas by Katrina's Cocoon Crew, a nonprofit founded by Katrina Malin, who died in 2021 at the age of 22 after a lengthy battle with brain and spine cancer. The organization continues to honor her legacy through community events such as the butterfly release, which was open to the public. Belinda Malin shares, "We were looking for an activity for May to share with our community to raise awareness about brain cancer, specifically ependymoma. When we found the information on the CERN Foundation website about the butterfly releases, we knew immediately this was our May event."
Butterflies hold a special meaning to the Malin family as Katrina and her husband released butterflies after their fairytale wedding in 2020. Now the Malin family uses the butterfly release to honor Katrina's memory and raise awareness for their local community. Katrina's Cocoon Crew continues on to honor Katrina's legacy of giving to others.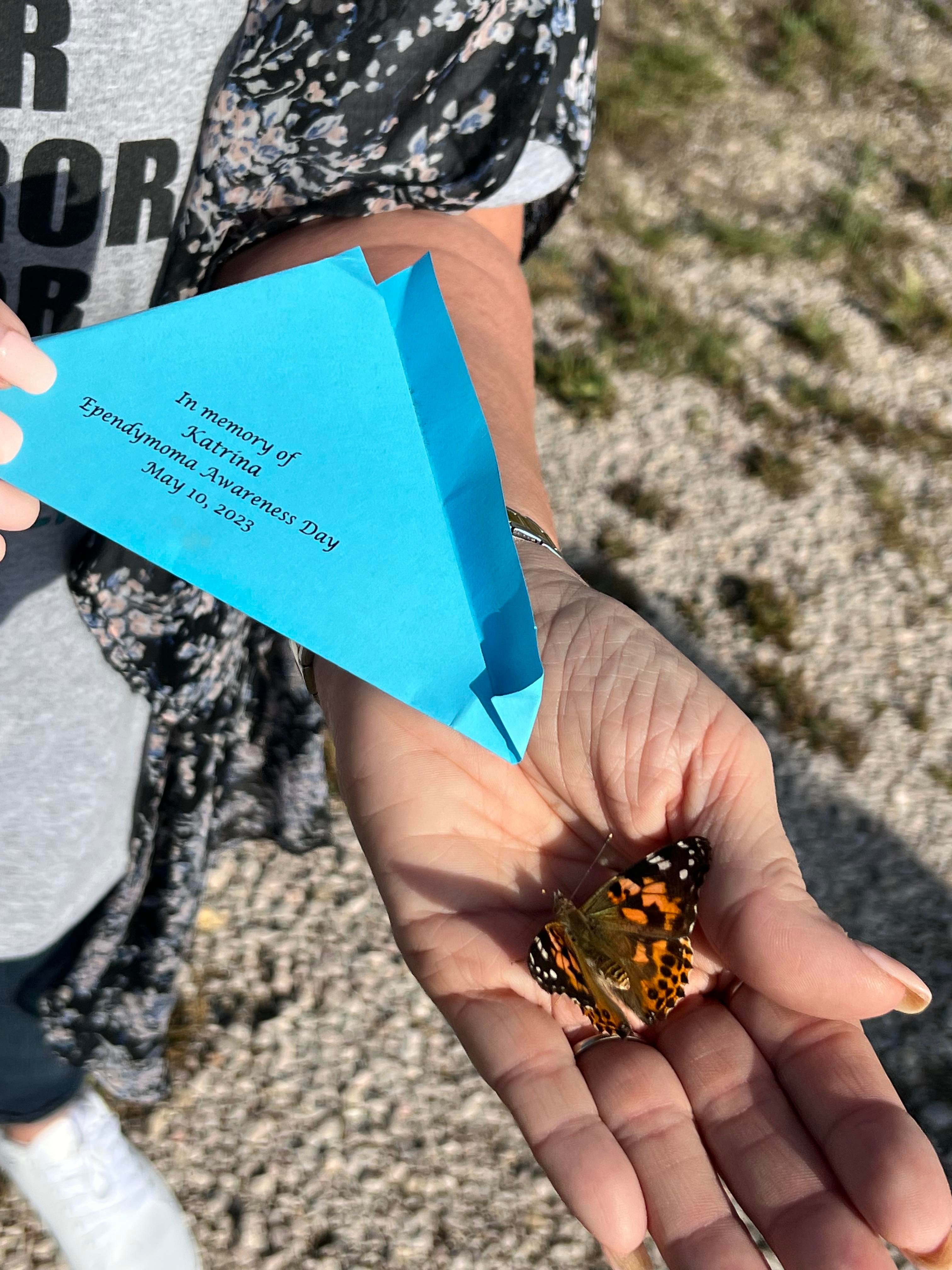 Community Outreach through Social Media
On May 10, hundreds of families around the world took to social media to spread awareness about ependymoma. New this year were infographics listed in the toolkit on the EAD website for people to share and personalize. Some examples from the ependymoma community included the following hashtags: #CERNButterfly #epENDymoma #EpendymomaAwarenessDay and #BTAM.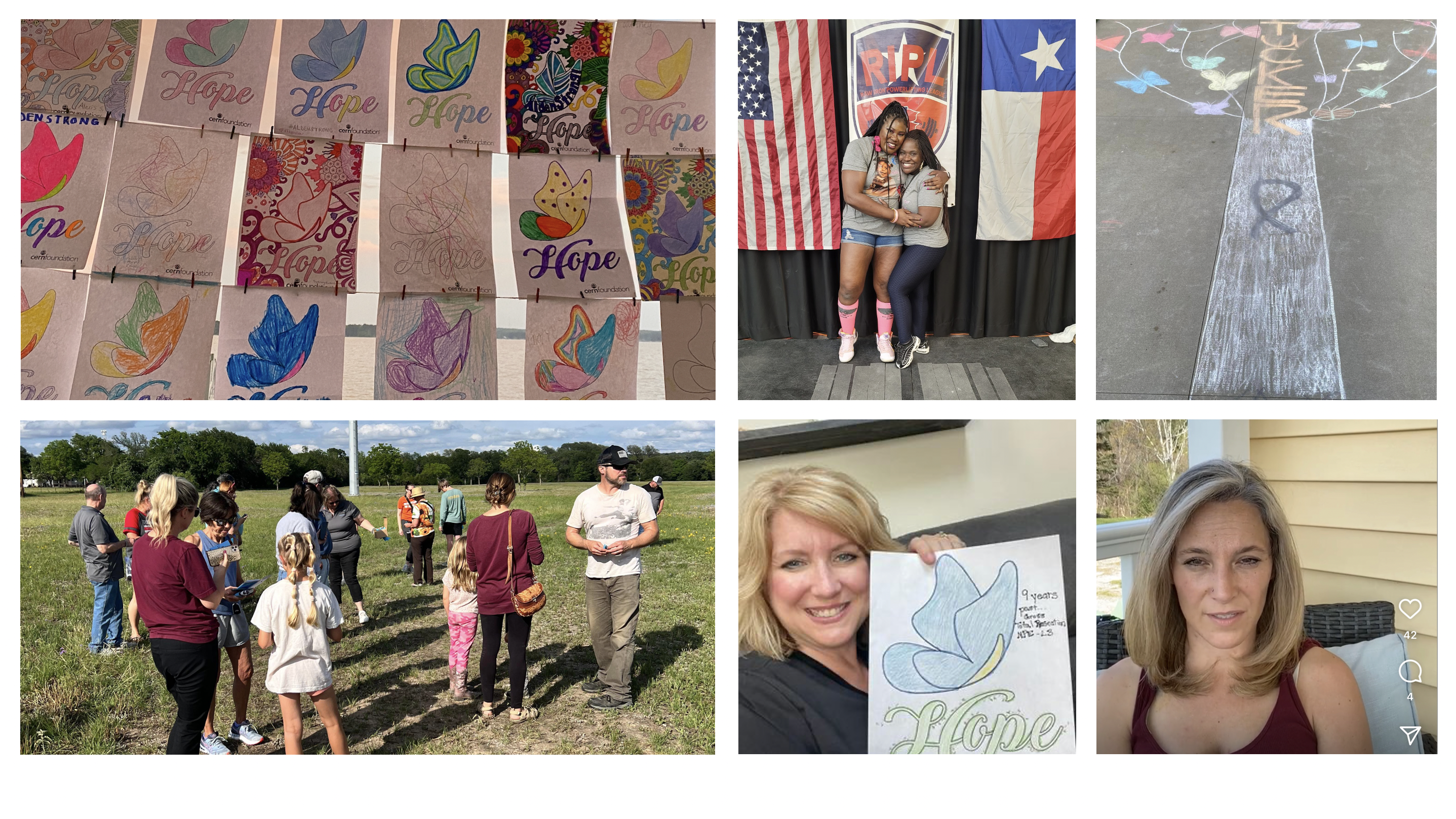 Thank you to our community and partners for helping to raise awareness about this rare disease!