CERN Foundation Releases Ependymoma Community Blog Series
— Categories: Ependymoma Community Posted on August 26, 2019
Featuring a collection of articles written by members of the ependymoma community. Some authors are ependymoma survivors and others are care partners. They share their advice to help others with ependymoma cope with their illness.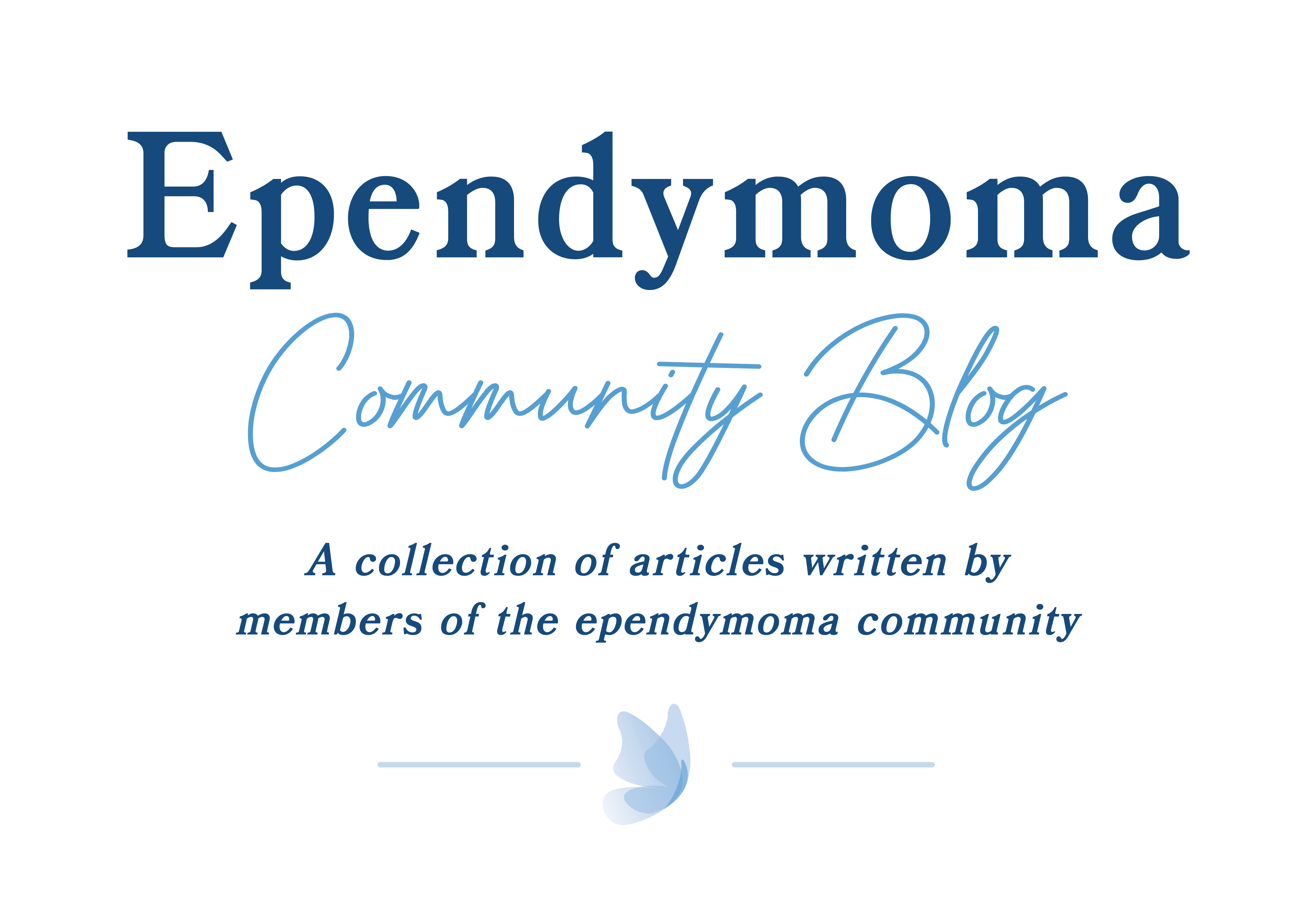 "Ependymoma patients and their caregivers often face common difficult challenges. We wanted to find a way to share coping tips on specific topics relating to the ependymoma community. And nothing is more valuable than hearing from someone else who knows what it's like to live with this disease," shares Kristin Odom, Communications Advisor for the CERN Foundation. "We hope these blog articles from people who have gone through an ependymoma diagnosis will help guide our community. Ependymoma can be devastating, but our bloggers show how you can overcome some of the harsh realities of the disease," shares Kimberly Wallgren, Executive Director of the CERN Foundation, a program of the National Brain Tumor Society.
We encourage you to read these blog posts and share with others through email and social media. Please let us know if there are specific topics you would like to hear more about.
Meet our Ependymoma Community Bloggers
Tamiko
Tamiko's son, Colin, was diagnosed with an anaplastic ependymoma in 2009 at age two. Like most parents, she and her husband, Ian, did not know what to do. They began researching about his tumor to provide the best care for their son. With all the knowledge she acquired, Tamiko now helps other parents navigate through their journey as the moderator for an online ependymoma parents support group. Tamiko's blog articles are listed below.
Childhood Cancer Awareness Month: It's Complicated >
Adam
Adam, a high school history teacher and writer, was diagnosed with a brain tumor in 2014 that was later diagnosed as ependymoma. He shares the difficult realities of life as a young man during treatment and accepting his new normal. Adam continues to write and helps others to know they are not alone. Adam's blog articles are listed below.
Jennifer
Jennifer was diagnosed with an anaplastic ependymoma in 2008 at age 36. She has two independent teenagers and a loving spouse. Jennifer had to stop working due to her ependymoma treatment effects, but now focuses on spending quality time with her family and sharing her experiences to help others. Jennifer's blog articles are listed below:
Sarah
Sarah discovered an ependymoma tumor in her spinal canal in 2016. After severe complications during two cesarean section deliveries and years of unexplained sciatica pain, an MRI finally explained the cause - a myxopapillary ependymoma. She's braved two complex and lengthy surgeries followed by 30 radiation treatments. Sarah now volunteers at her local hospital. She hopes her articles provide guidance for others with ependymoma. Sarah's blog articles are listed below.
Matt
Matt was diagnosed with an ependymoma wrapped around his brain stem in 2007 and then had a recurrence in 2017. After his initial treatments, Matt launched a nonprofit organization to help others with brain tumors. His goal is to give others what he didn't have – experiential information and insight into the world of brain tumors. Matt's blog articles are listed below.
Get Help! Don't Fight Cancer Alone >
Managing A Rare Disease During the Covid-19 Pandemic >
Intimacy and a Brain or Spinal Cord Tumor Diagnosis >