Ependymoma Awareness Video
Ependymoma Awareness Day (EAD) was established in 2012 by the CERN Foundation as part of a global effort to shine a light on this poorly understood disease. Our goal with Ependymoma Awareness Day is to increase public recognition of this rare tumor, highlight the importance of an accurate diagnosis, and the urgent need for better targeted treatments in order to improve the outcomes for those living with this disease.
"I watched and thought - if only THIS is what people would see when they Google 'ependymoma'!!! Such great information!" Beth
Stories
Connecting you with other ependymoma patients and caregivers.
Referrals
Connecting you with neuro-oncologists who specialize in treating ependymoma.
"The CERN Foundation provided me with a wealth of knowledge. There is so much information; between research, studies, and families' stories. I never had to feel alone. I took refuge in the information provided in those early days of my son's diagnosis. It was scary, but with knowledge, I felt I had taken some of the power back. I wasn't quite as helpless."
---

CERN Headlines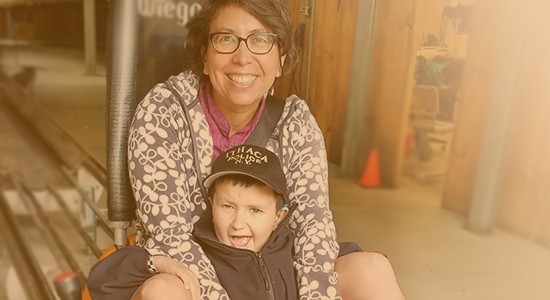 CERN Foundation Releases Ependymoma Community Blog Series
Featuring a collection of articles written by members of the ependymoma community. Some authors are ependymoma survivors and others are care partners. They share their advice to help others with ependymoma cope with their illness.
Funding Opportunity! Posterior Fossa A Ependymoma Translational Research Award
National Brain Tumor Society (NBTS) is pleased to announce a request for proposals (RFP) for projects related to Posterior Fossa A (PFA) ependymoma, an underserved cancer that occurs primarily in young children and is generally associated with a poor outcome.

Ependymoma Key Issues
The Ependymoma Key Issue effort serves as a critical example for other groups that are looking for a launching point to address how their unique challenges and opportunities fit within the larger narrative needs of the global brain tumor community.

2023 Ependymoma Awareness Day Outreach Report
​​In a groundswell of international support, patients, care partners, medical professionals, and advocates participated in a variety of events marking May 10, 2023, as Ependymoma Awareness Day.
View All News >