Ependymoma Awareness Day 2023

Patients, care partners and medical professionals from around the world recognized May 10, 2023 as the 12th annual Ependymoma Awareness Day!
Ependymoma Awareness Day
The CERN Foundation and the National Brain Tumor Society commemorated the 2023 Ependymoma Awareness Day during Brain Tumor Awareness Month! Ependymoma Awareness Day was held on May 10 to represent the ten different molecular groups of ependymoma and to bring attention to the diversity of the disease.
Watch the 2023 Ependymoma Awareness Day Video!
Held every year since 2012 as a global advocacy event, Ependymoma Awareness Day highlights the importance of an accurate diagnosis and the urgent need for better targeted treatments. Ependymoma Awareness Day (EAD) was established in 2012 by the CERN Foundation as part of a global effort to shine a light on this poorly understood disease.
Hundreds of butterflies were released in honor or in memory of loved ones with ependymoma, to recognize care partners, and to support ependymoma research. The delicate and beautiful butterfly was chosen to represent the spirit of the ependymoma community as a symbol of hope through change.The butterfly release was photographed and videotaped so that supporters around the world can participate and share in this moving event. View the butterfly release photo gallery.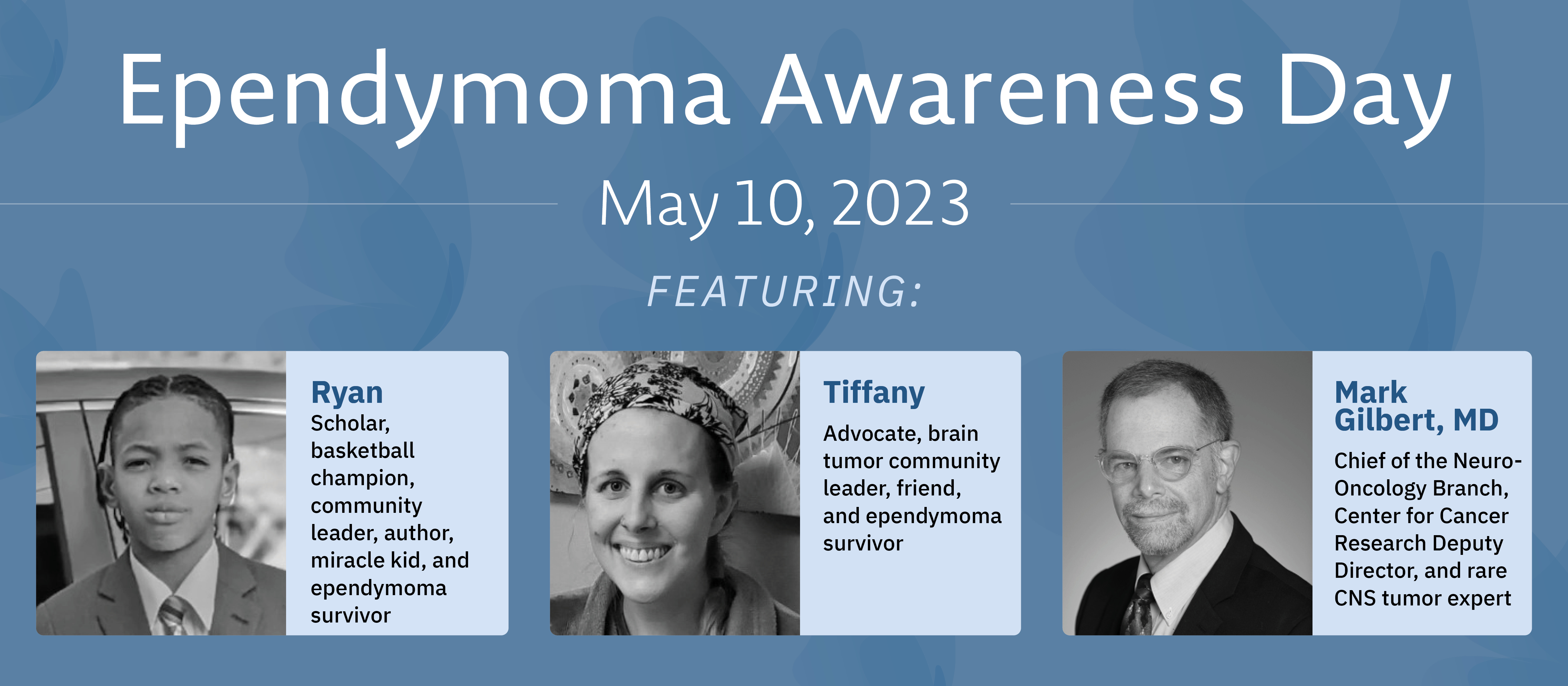 On Ependymoma Awareness Day, virtual programming included footage from the Head to the Hill Welcome Reception and CERN Butterfly Release Ceremony in Bethesda, Maryland as well as video updates from ependymoma scientists Kendra Maass and Dr. Sriram Venneti. This event was held in connection to the Race for Hope DC and the National Brain Tumor Society flagship advocacy event, Head to the Hill. Brain and spinal cord community members involved included medical professionals, advocates, and patients and care partners. Watch all the videos on the 2023 Ependymoma Awareness Day Playlist.
Tiffany C. - Advocate, Brain Tumor Community Leader, Friend and Ependymoma Survivor
Tiffany is from Livonia, MI, a suburb northwest of Detroit. She was diagnosed with an ependymoma tumor in her brain in 2006 during her senior year of high school in 2006. She doesn't dwell on her diagnosis, she tries to enjoy life with her boyfriend & 2 dogs Clyde & Abby. Tiffany loves puzzles, going to concerts, watching football (go lions!), and spending time with friends & family. Throughout the past 17 years, Tiffany has gone through 13 surgeries related to her brain tumor diagnosis. She is an active advocate in the brain tumor community. She has served as a consumer reviewer through the PRCRP, attended Head to the Hill since 2019, and is a participant in the NBTS Brain Tumor Research Advocate training program. To Tiffany, surviving is all about holding onto hope as well as flipping your perspective on life. Tiffany shares "I don't think I would be where I am if I didn't try to maintain a positive outlook throughout this journey."
Ryan R. - Scholar, Basketball Champion, Community Leader, Author, Miracle Kid and Ependymoma Survivor
Ryan is a scholar, basketball champion, community leader, author, miracle kid, founder of Little Hands Academy and ependymoma survivor. In 2014, at age 2, Ryan was diagnosed with ependymoma which led to three brain surgeries, 30 radiation treatments, and months of recovery and rehabilitation. After conquering cancer, Ryan and his Dad, Coach Rasul, are on a mission to conquer the world. The purpose of Little Hands Academy is to empower young athletes through teaching basketball fundamentals and dribbling skills to increase confidence and hand-eye coordination. Now that Ryan is eight years cancer free, he strives to promote healthy active lives through athletics and academics.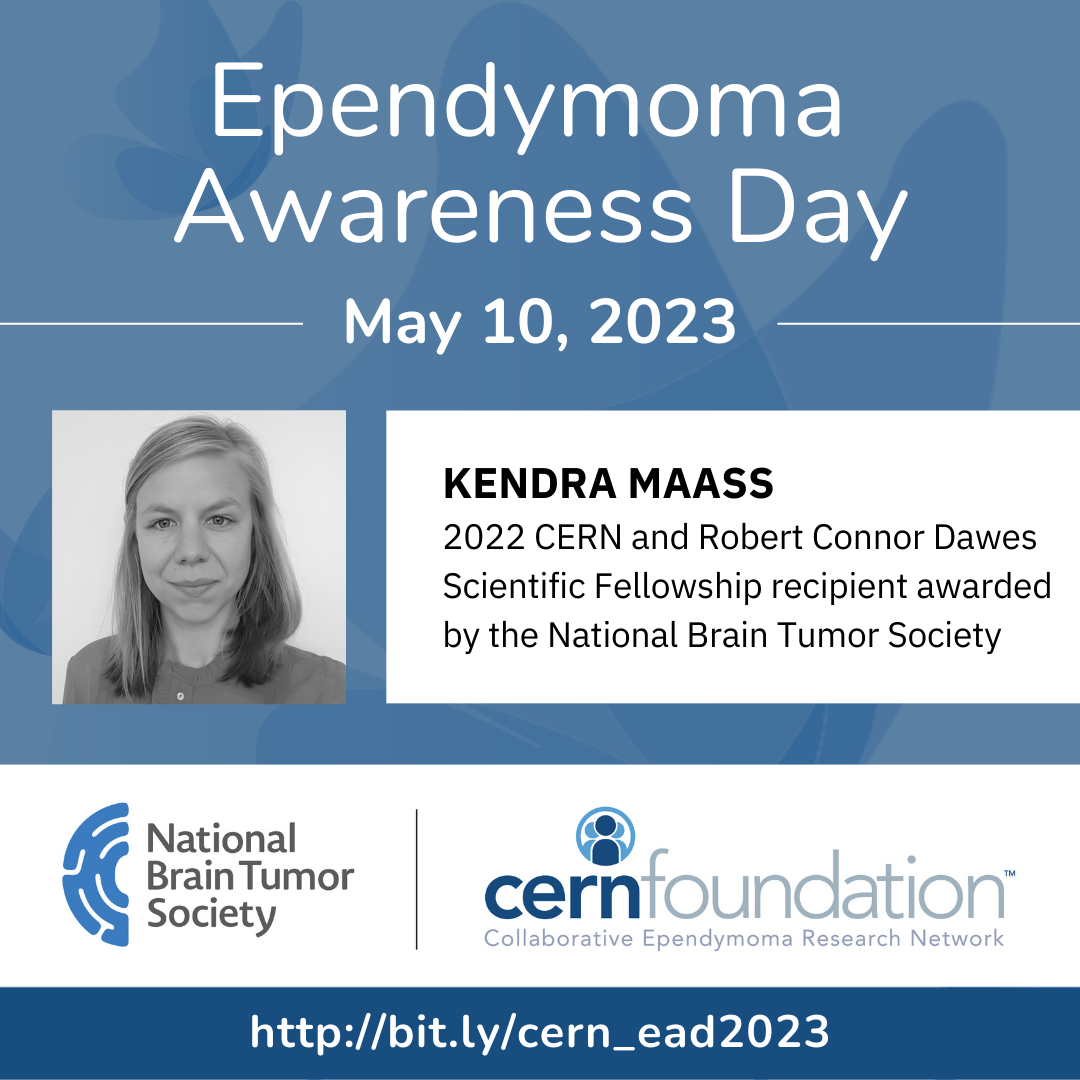 Ependymoma Awareness Day – Virtual Community Gathering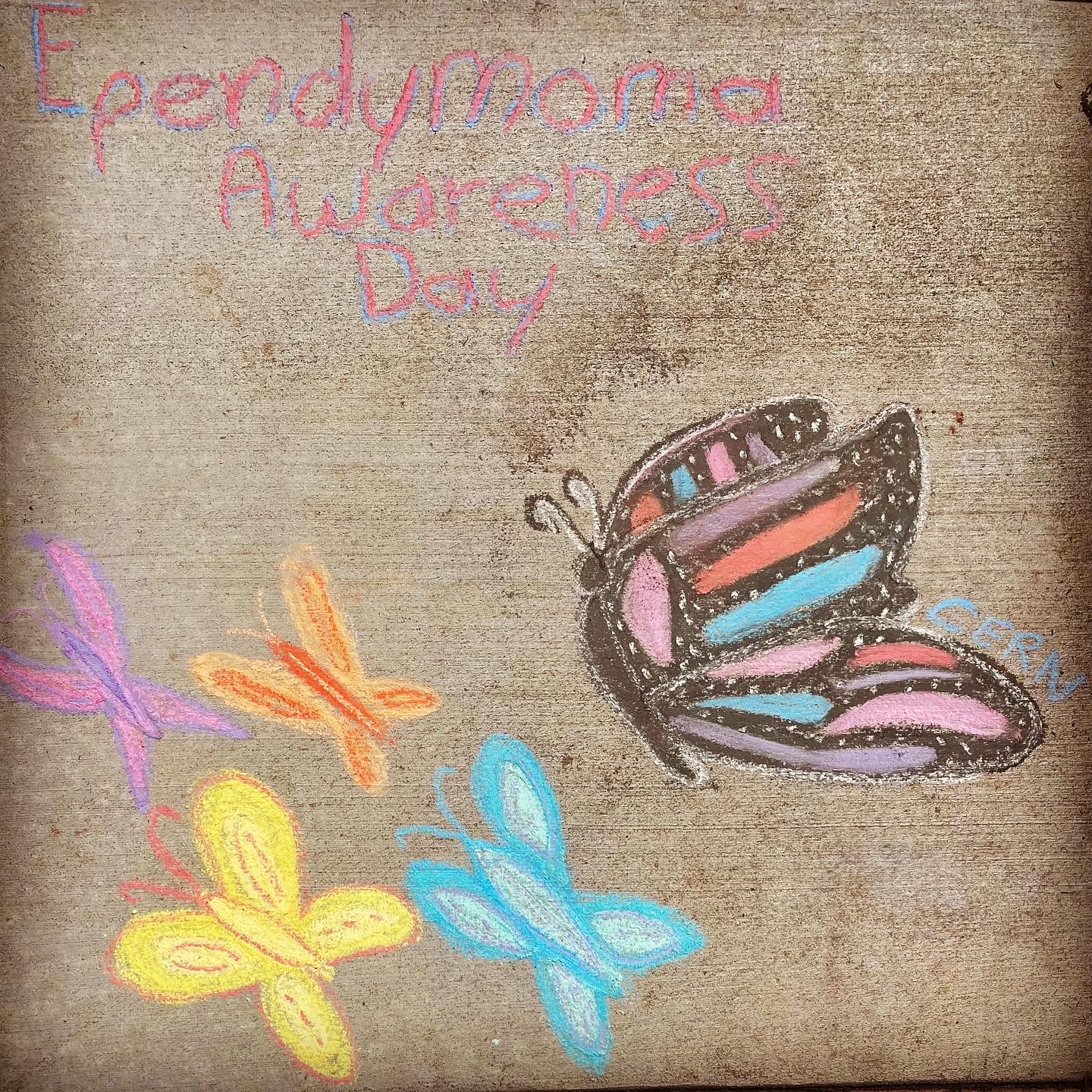 As a part of Ependymoma Awareness Day, the National Brain Tumor Society and the CERN Foundation hosted a virtual meeting on May 10 for ependymoma survivors and care partners to support, share and connect. This special opportunity was designed to inspire and empower, serving as a reminder that having a rare disease does not mean you are alone. A total of over 25 ependymoma survivors, care partners, and advocates came together to participate in this important effort! Participants were encouraged to share what ependymoma awareness day meant to them and how they were recognizing the day. The virtual session was a special time to connect with others in the ependymoma community. There were powerful and emotional moments and one participant commented "Today I attended a Zoom run by the CERN Foundation where 25 individuals suffering from Ependymoma shared their stories of heartache, bravery, and hope. It was empowering, meaningful, and the most understood I have felt in three years. It was my first time ever attending and honestly left me emotional. I've always felt alone with my condition and this meeting eased that pain!"
Ependymoma Awareness Outreach
On a local level, the ependymoma community participated in activities to create awareness about ependymoma where they live. In a groundswell of international support, patients, care partners, professionals and advocates participated in a variety of events marking May 10, 2023 as Ependymoma Awareness Day.